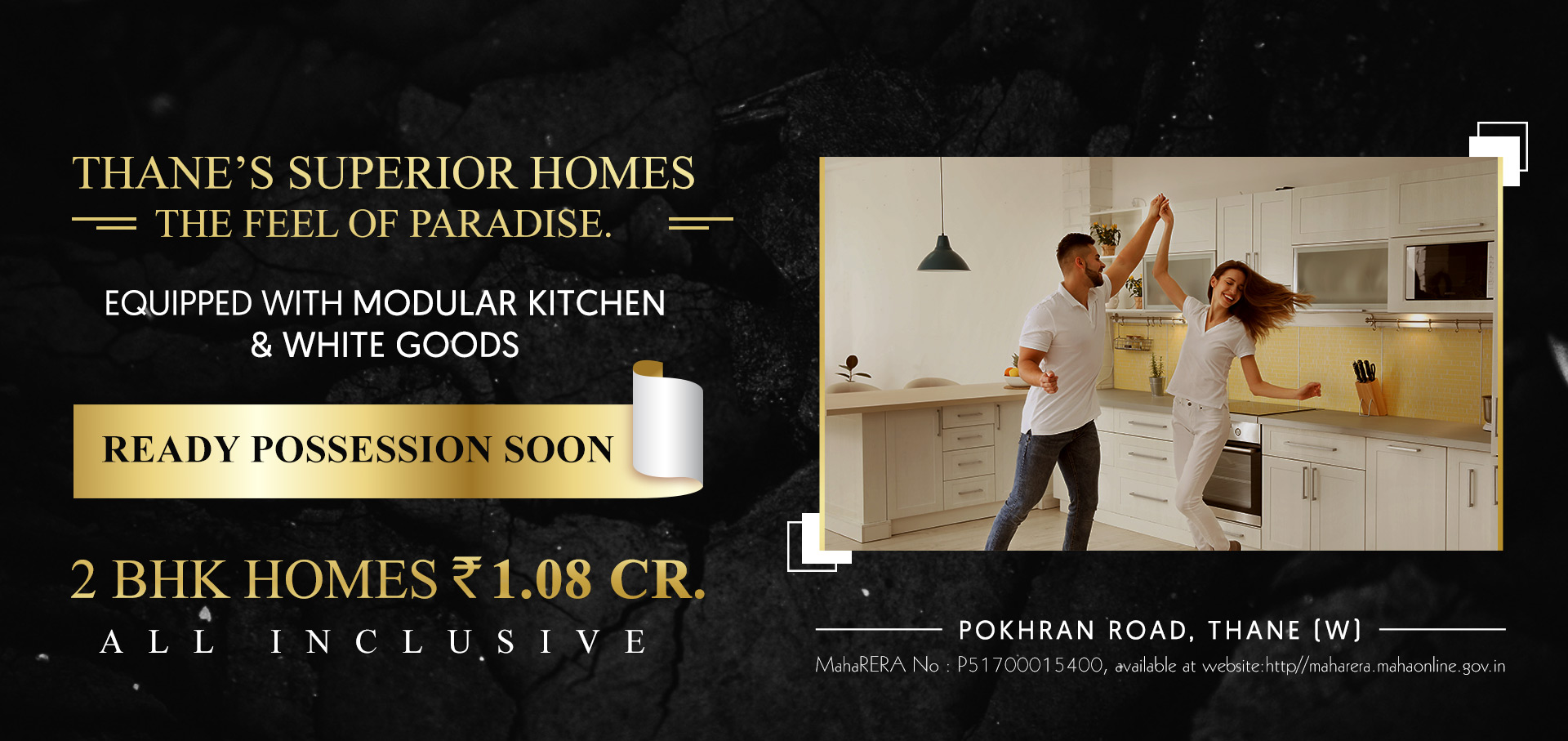 EKDANTA CONSTRUCTIONS & DEVELOPERS
Project Highlights



Private Deck in all Flats

All Rooms Facing Yeoor Hills
Ekdanta New Suraj Tower, engineered with the advanced Mivan Technology, helps it be an earthquake resistant structure.
The building walls are Solid Concentrate along with the Structural members such as the Columns and beams.
Minimum joints ensures that your house is leakage proof and durable making it low maintenance.
Electric connections and the plumbing connections are built Along with the beauty, your safety is also our primary concern.
According to the Maharashtra Fire Prevention and Life Safety Measures Rules we have installed upgraded fire fighting system, Secure and high speed elevator, Diesel Generator set install in common area for emergency back-up.
To respect blessing of nature, we provide Rainwater harvesting and Grey water treatment plant.
This recycle water will be clean and safe to use for toilet flushing and gardening.
CROWN OF THANE CITY
"Yeoor Hills"
Nature's bounty to stroll in, and enormity to aspire in.
Sanjay Gandhi National  Park Located very close to the site, evolves a serene micro climate in the  vicinity
New Suraj Tower
Amenities
Our residential masterpiece is serene and immaculate – a perfect destination for those who prefer a luxurious lifestyle in the lap of nature. The project offers modern and spacious living with world-class amenities that are hard to beat.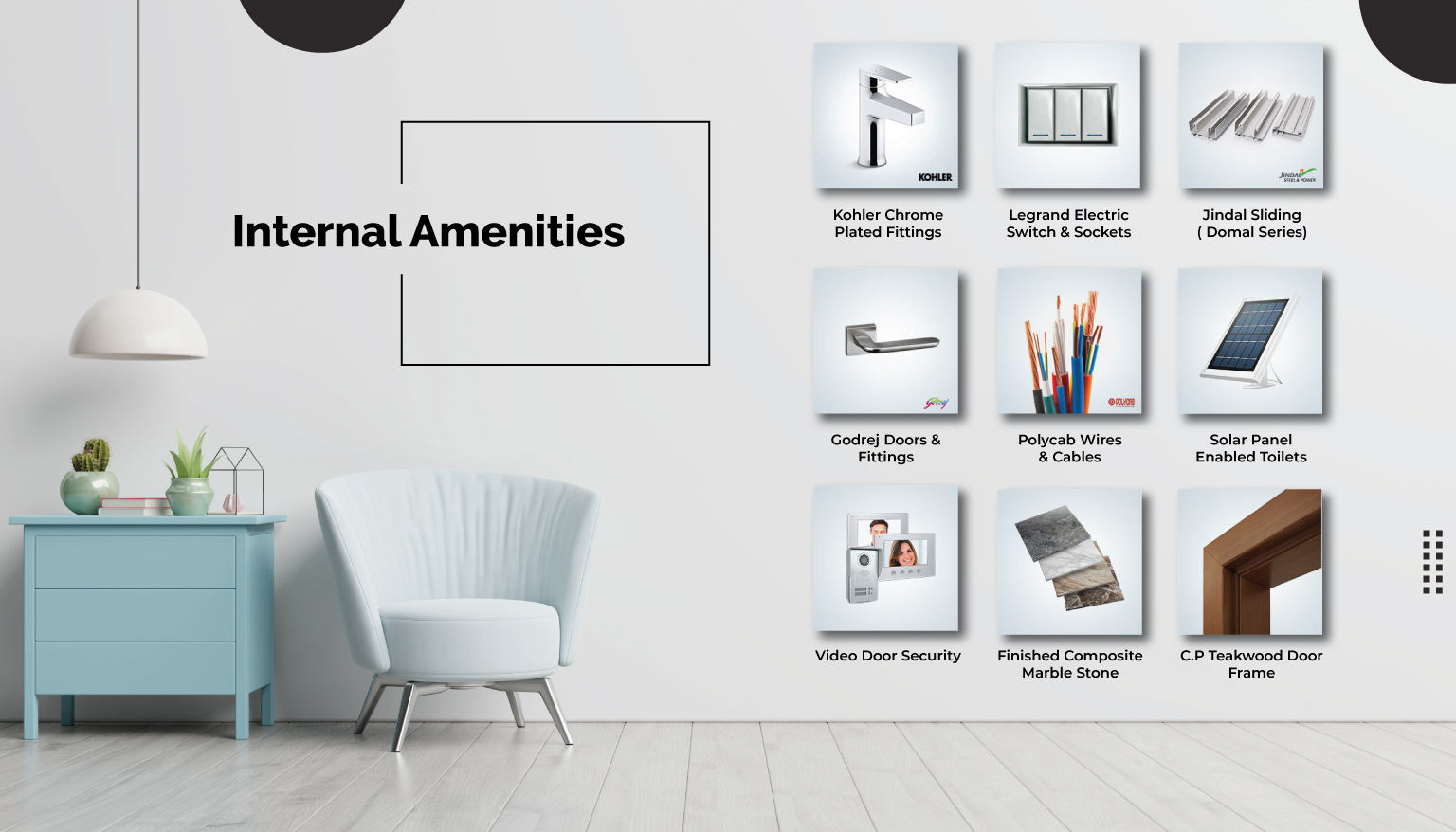 New Suraj Tower
Your Dream Home Awaits You
True luxury is the freedom to live life in your own way. A splendid home for whoever is looking for the ultimate luxury living experience. Each corner of your home is carved like a diamond.
FLATE TYPE
COMFORTABLE LIVING
For Those Who Know How To Choose
Get in touch for your site visit.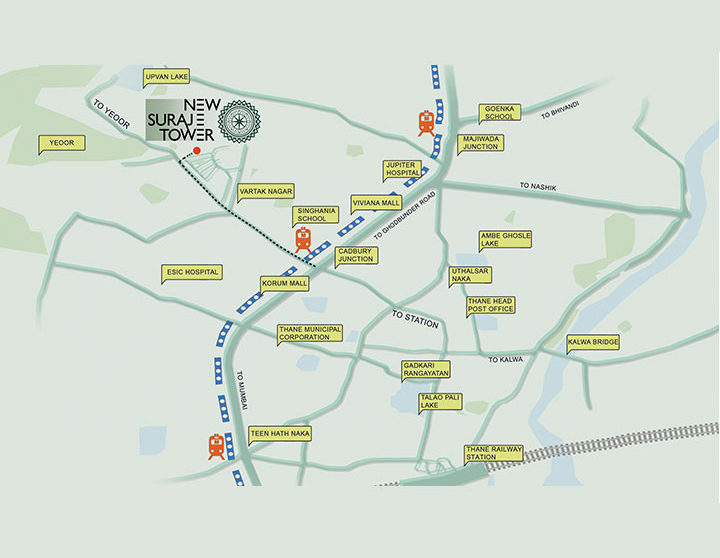 Good connectivity is the foundations of a comfortable lifestyle.
Thane's integrated transport network makes travel to South Bombay, BKC, Western Mumbai and Navi Mumbai a cake walk.
And to add to it, is the upcoming Metro Line, Wadala-Thane-Kasarwadavli, that run along the Ghodbunder Road and would have ten stops in Thane itself.
The nearest Metro station to NEW SURAJ TOWER located in Cadbury Junction making it an ideal location in terms of connectivity.
Disclaimer : The images and other details shown in this website are only indicative and for representation purposes. The Developer/Promoter reserves the right to change any or all these in the interest of the Development, as per the provision of law. Artist's impressions are used to illustrate amenities, specifications, images and other details. Tolerance of +/-3% is possible in the unit areas on account of design and construction variances. All brands stated are subject to final decision of the Project Architect. These electronic/printed material does not constitute an offer and/or contract of any type between the Developer and the recipient. No booking or allotment shall be deemed to have been made on the basis of electronic/printed material. Any Purchaser in this Project shall be governed only by the terms and conditions of the agreement for sale entered into between thaze parties and no details mentioned in this electronic/printed material shall in any way govern such transactions unless as maybe otherwise expressly provided in the agreement for Sale by the Developer/Promoter. The Developer/Promoter does not warrant or assume any liability or responsibility for the accuracy or completeness of any information contained herein. These electronic/printed material has been created keeping in mind the provision of the Real Estate (Regulation and Development) Act, 2016 (RERA) applicable for projects in Maharashtra. You are required to verify all the details, including area, amenities, services, terms of sales and payments and other relevant terms independently with the Developer sales team only, by physically visiting the Project site and the authorised website of RERA. You are requested NOT to visit any unauthorised or unverified website/broker (online/offline) to receive any information about any projects of the Developer/Promoter and or/its sister concerns.